Tyres
Tony's Tyre & Auto Care have the cheapest tyres every day. Guaranteed!
The cheapest tyres in town every day
We stock world renowned trusted tyre brands at discount prices. Check out our famous deals on tyres and finance!
Tyres you can trust
Tyres you can rely on for your car, SUV, 4X4 or van.
Tony's knows tyres
Look after your long-term tyre investment.
Why trust Tony's with your tyre and auto needs?
Tony's Tyre and Auto Care has a 40 year track record of making tyre fitting and auto care easy for Kiwi motorists.
We know automotive
There are no limits to the service you'll receive. We don't only know tyres, we are your home for tyre and auto care.
We delivery quality
Whether it be tyres, auto servicing or repairs, we believe in quality and ensure our products and services are of the highest standard.
We keep you moving
From searching for tyres, to booking, to on the day of fitting, we make it our priority to make this an easy process for you.
We are transparent
We're not your old fashioned tyre shop where everything is a mystery to the customer and the experience is more painful than the dentist.
Find a Tony's store near you
Your tyre questions, answered
What brands does Tony's stock?
We sell the world's leading tyre brands at discount prices, every day. Commonly stocked brands include Bridgestone, Firestone, Supercat and Dayton. Call us or drive into your nearest store to find out more.
Do Tony's tyre prices include tyre fitting?
All prices quoted are exclusive of installation and maintenance costs. Call us or drive into your nearest store for more information.
How do I repair a punctured tyre?
Not every tyre can be repaired. If the damage occurs outside your tyres 'T zone' or if the tyre is considered 'damaged beyond repair' Tyre Cover Plus entitles you to FREE TYRE REPLACEMENT.
Is Tony's Tyre & Auto Care the same as Tony's Tyre Service?
Yes! We used to be Tony's Tyre Service Limited, but now we've dropped the 'Service Limited' to be Tony's Tyre & Auto Care. We are still your convenient hub for tyre and auto care now in over 40 locations throughout New Zealand! Find a store near you.
How do I make an appointment?
Making an appointment is easy. Tony's Tyre & Auto Care has more than 40 stores throughout New Zealand and Mobile Van coverage across all of Auckland. Use our Store Locator to find a store near you or call one of the Tony's Tyre & Auto Care team on 0800 296 697 to find out.
Do Tony's have Mobile Vans?
Yes. We now cover all of Auckland with our mobile vans, which will come to you and fot your new tyres at home or work at no extra cost. Call 0800 452 452 to schedule an appointment that suits you.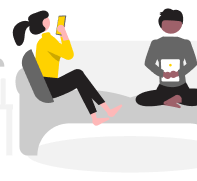 We're here for you
Chat with our experts or contact your nearest Tony's Tyre & Auto Care store
Contact centre hours
Closed Now
Wednesday
7:30 am - 5:30 pm
Thursday
7:30 am - 5:30 pm
Saturday
8:30 am - 2:00 pm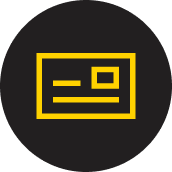 Explore finance options
Afterpay, Zip and Finance Now
Need help?
Use our help centre chat bot!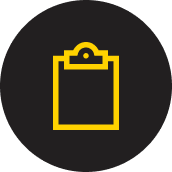 Get a quote
Get a free quote tailored to your needs